The
Fireplace Accessories

 You're Looking For
Maintenance, Accessories & Supplies
Premier Hearth & Home in Santa Rosa
Customize your stove, fireplace, inserts and heaters with our full line of accessories. From custom doors, artwork, rugs and mantels, we have the fireplace accessories to enhance your fireplace. Create a unique focal point that you'll enjoy looking at each day.
We also carry a large assortment of stovetop kettles that will keep the air moist while you're stove heats your home.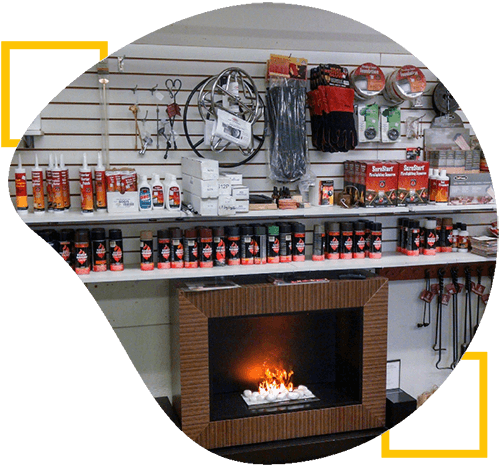 In addition to our custom accessories, we offer a full line of hearth supplies for your every day maintenance. Maintenance of your fireplace, stove or insert is essential to the lasting life and optimal performance of your heating source. From pokers & shovels, to chimney sweeps, fatwood and cleaning supplies, we have you covered. If you have any questions about proper maintenance of your stove, insert or fireplace, please contact us.