Retro
Northstar Appliances

You're Looking For
Retro Appliances From Elmira Stove Works
As the premier provider of hearth and home in the Northbay, we remember the days when you cooked using a wood-burning cookstove. Your refrigerator, stove and cook top were built with craftsmanship and quality and provided character to your kitchen. Through our partners at Elmira Stove Works, we're proud to provide Bay Area homeowners with the beauty and craftsmanship of retro appliances.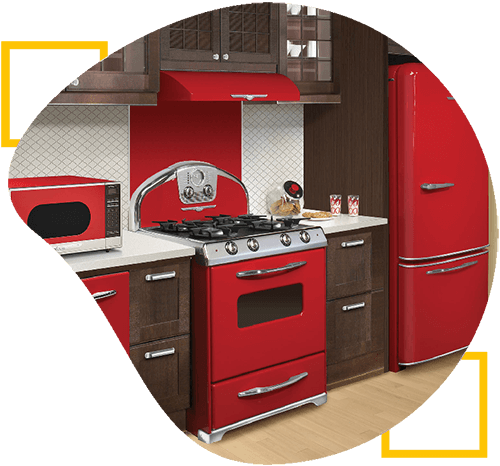 With these stunning retro appliances, you'll enjoy the convenience of modern technology with the appearance of the retro appliance. Allow our appliances to be the focal point of your kitchen. With hundreds of custom combinations, you'll get the appliance that best fits your needs.
Enhance your home today with our custom retro appliances, the perfect balance or retro and modern.