Serving The North Bay
Since 1986
We Have You Covered For Any Season Of The Year
Premier Hearth & Home in Santa Rosa
Indoor or Outdoor We Have It
Warming Trends, Inc. was established in the 1980's as a retail store in response to a growing need in the community for a full service wood stove shop. Prior to opening Warming Trends, one of the founding owners provided full service delivery and installations throughout Northern California as Eric Miller, Wood Stove Smythe.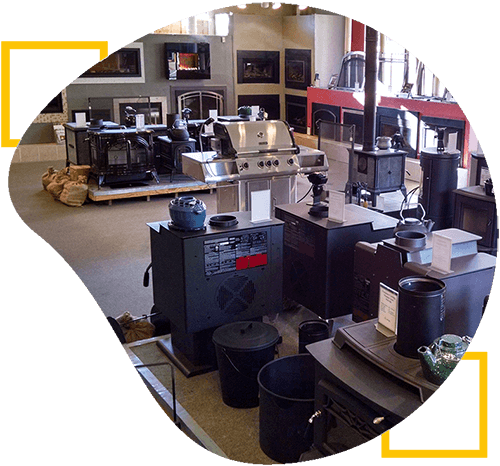 As advances in technology provided alternatives to the traditional wood stove and masonry hearth, Warming Trends, Inc. has also advanced. Not only do we provide a complete line of EPA approved clean burning wood stoves and traditional zero clearance fireplaces but also alter native fuels sources in the form of natural gas or propane stoves, fireplaces and inserts. So, whether you prefer the traditional warmth and feeling of a wood fire or choose the more convenient option of gas, Warming Trends, Inc. is your clear choice.
We are the premier hearth shop in Northern California and are the only Hearth shop in the Northbay that offers our own in-house installation. Our service area includes Sonoma, Napa, Marin, Lake and Mendocino counties. Licensed, professional installation is available for all the products we carry. We have on hand an extensive stock of stoves, fireplaces and accessories as well as maintenance parts and supplies.
We also have our own in house service department and chimney sweep.
Featured manufacturers have been carefully selected to provide what we think are the best products available. Their commitment to excellence and quality are obvious in the appearance and operation of their products.
Our goals are to provide our customers with the finest quality heating appliances on the market today, provide a knowledgeable staff to assist in the selection process and provide advice and assistance to insure our customers continued enjoyment of our products.
You are invited to visit our showroom located across the street from Sears in Santa Rosa #4 South A Street. We have an extensive display of our featured products for your consideration.