A
Gas Stove 

that looks beautiful
Turn your gas stove in a work of art
Beautify any room with a new gas stove
Combine the convenience of home heating and the look of a traditional stove with our line of gas stoves. Our gas stoves come in a variety of styles to meet any home decor. The standalone systems give you the look and feel of a traditional wood stove without the hassle. Gas stoves provide enough heat to warm any size room as well as choose between direct vent and vent-less systems. Visit our showroom to find the perfect stove for your home.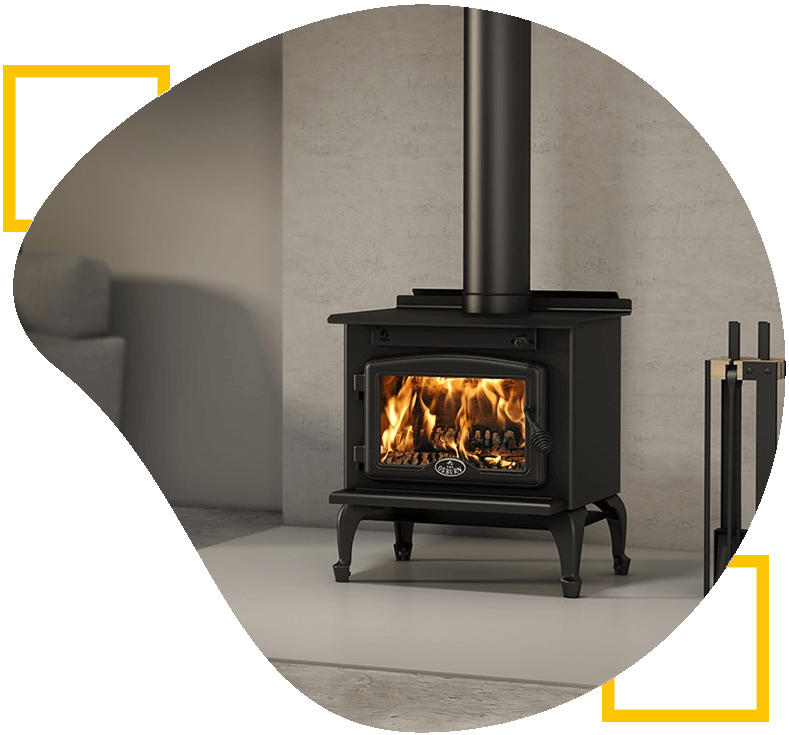 Free Standing Gas Stoves allow you to bring beauty and warmth to any space. Free standing stoves are a great option for homes or rooms that do not have a fireplace. Free standing gas stoves are becoming increasingly popular for those looking for bring a head source into their space rather than relying on a furnace.
Today's free standing stoves come in modern, classic and contemporary styles to fit your interior style. The technology in today's gas stoves are powerful enough to head any space.
Call us today to discuss which gas stove options are best for your space. With the largest showroom in the North Bay, we have the unit to fit your space.