A
Electric Stove

that looks beautiful
An electric stove you can put anywhere
Free Standing Electric Stoves
Beautify any room with a new electric stove
Combine the convenience and versatility of an Electric Stove for your home. Unlike a Gas or Wood Stove, you can move an Electric Stove to any place in your home. With no exhaust to worry about, an electric stove is a great unit for an apartment, condo, cabin or home.
The look of a traditional stove with electric heat. Find the perfect electric stove that fits your style today.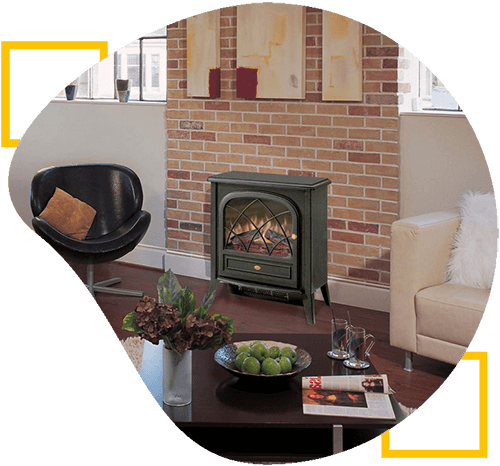 Free Standing Electric Stoves are unique and come in many styles to fit anyone's decor. The mobility of an electric stove make these units desirable when you have a space that doesn't allow for exhaust. 
Call us today to discuss which electric stove options are best for your space. With the largest showroom in the North Bay, we have the unit to fit your space.